Projects
In 1993 I began working as a freelance Music Producer, Sound Engineer, Studio Designer and installer of sound equipment. Since then I have been involved with many different projects some more successful than others.
Here are some of them...
Posted on 3rd April 2008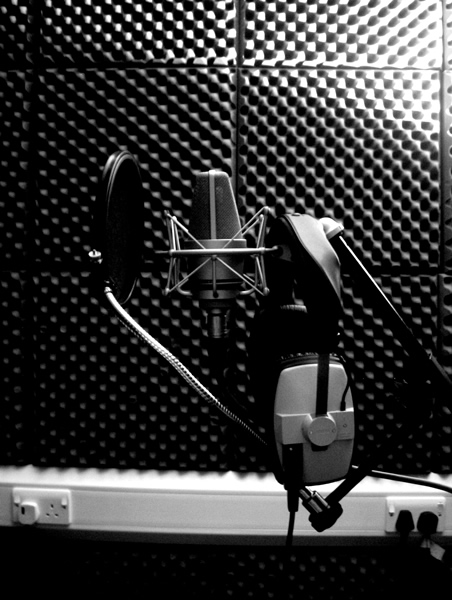 In early 2000, after being commissioned by Trafford M.B.C. Youth Service to design and install a recording studio in a Youth Centre in Manchester, I then took the role of project manager, building the studio into a nationally recognised youth music project. \more
At first I ran music production workshops and "taster sessions" with groups of young people from the various youth centres around the borough. This quickly evolved into the "Ten Hour Project" whereby an artist or group receives 10 hours of free studio time with a professional music producer.
These sessions, along with the "Gorse Hill Studios Vol 1 & 2" promo CDs and the "Side Show 1 & 2" live performance showcase events were to be the launchpad for several successful careers in the music industry.
Working in multiple roles (studio manager, fund-raiser, workshop leader, sound engineer, producer and maintenance engineer) I eventually decided after four years service that I had given all that I could to the project.
Today, run by Ottilia Ordog, Mandy Wigby and Richard Sliwa, the staff team that I appointed during my time there as studio manager, Gorse Hill Studios is still going strong and continues to be one of the central pillars that support Manchester's vibrant youth music movement.
Posted on 3rd April 2008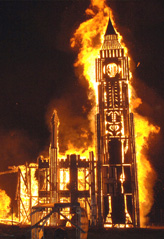 Since the mid 1990s I have regularly been commissioned to work on soundtracks to large-scale fireshows produced by Walk the Plank Pyrotechnics, a cutting edge fireworks company based in Salford, UK. \more
These commissions include, amongst others, programming and composition for the soundtrack to the world-renowned production of "The Tower of Light", a pyrotechnic animation of a lighthouse where performing lighthouse keepers run all over its 40-foot steel structure as it comes to life in a spectacular blaze of fire, sparks and explosions.
More recently, working alongside Barnsley-based poet Ian McMillan, I was commissioned to compose the music for "Remember, Remember" a fireshow that took place on 5th November 2005 in London to commemorate the 400th aniversary of Guy Fawkes' gunpowder plot. In this version of events he was successful! 20,000 people watched as a 100-foot high wooden replica of the Houses of Parliament went up in flames.
Posted on 3rd April 2008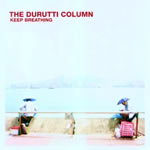 Working one-on-one with Manchester's favourite guitarist and composer of beautiful guitar music, Vini Reilly, I supplied the programming, arrangements, sound engineering, production and some instrumental accompaniment, for this entire album that was subsequently released on Artful Records to critical acclaim.
Posted on 3rd April 2008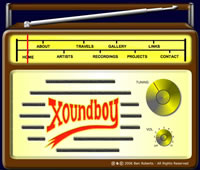 After nearly fifteen years of working on hundreds of diverse projects I realised that the best examples of this work lacked an effective means of presentation. A website seemed to be the only way forward. \more
Unable to stand the thought of letting someone else be in control of this website I decided to learn about HTML and how to use Dreamweaver, Fireworks and Flash. Then I had the bright idea of adding an online database so then I had to learn Coldfusion, SQL, UNIX and MySQL administration as well as how to configure Coldfusion, PHP, Apache and MySQL testing servers plus a lot more.
Not recommended for the faint of heart!
Posted on 3rd April 2008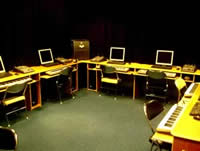 A music and video technology and digital arts production classroom next-door to Studio 1 containing seven networked workstations providing the perfect environment in which to teach students how to program their own musical backing tracks as well as record and mix vocals. \more
I designed and built the entire classroom from the ground up to be as easy to use and flexible as possible. Each workstation has good sound hardware consisting of analogue mixer, two pairs of headphones, midi keyboard and each computer is equipped with an excellent sound card.
There is a large video projection screen that allows the demonstration of multi-media software such as Cubase or Photoshop, as well as a comprehensive audio distribution network that allows all of the recording spaces to be linked to any of the workstations if necessary. Users are required to login to the ultra-highspeed network that automatically backs up everyone's work as well as providing fast internet access and web-serving.
Networked scanners and printers (including a large-format poster printer) allow production of high quality print while professional video editting software, two video cameras together with a shotgun microphone enable video footage to be recorded on location, brought back to the studio and editted into short films.
Posted on 3rd April 2008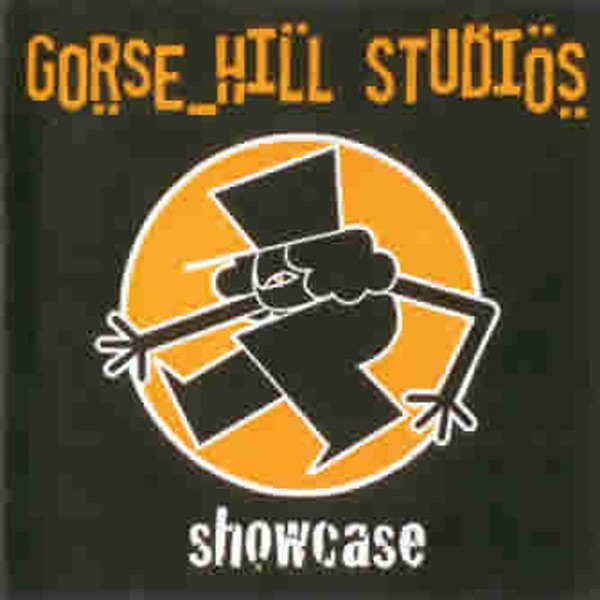 The first promo showcase CD to be made at Gorse Hill Studios in 2002. The limited run of 500 copies gave the best artists an opportunity to get their music heard by a wider audience.
Posted on 3rd April 2008

The second promo showcase CD from Gorse Hill artists, reputed to have been a much sought-after release amongst music industry scouts was completed a year after volume 1 and a run of 2000 copies released a lot of these being distributed to the audience of "The Side Show 2" as they left the concert.
Posted on 3rd April 2008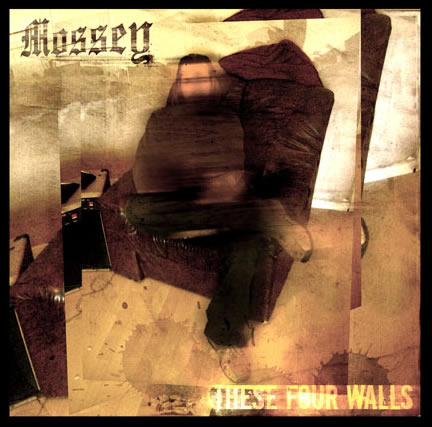 Working with Manchester-based singer/songwriter Tom Leyden I co-performed, arranged, engineered and produced this album that has yet to be released.
Posted on 3rd April 2008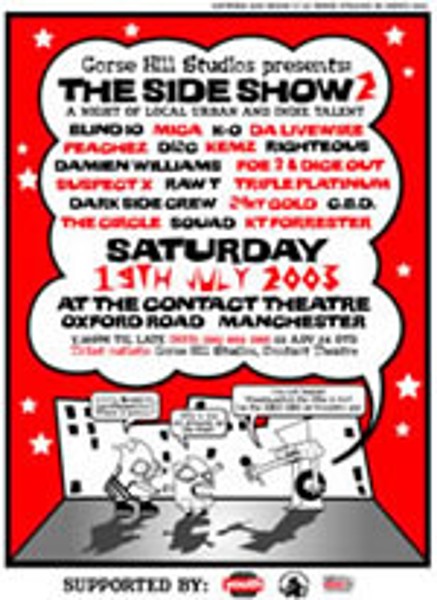 The first Side Show event was supposed to be a small showcase event for the kids who came down the studio. It was so popular that we nearly had to stop the show because about 250 turned up (we expected about 80). \more
It took place in the Zion Arts Centre, Manchester. My first attempt at music event promotion taught me more than a person should be expected to learn in just one night!
A year later we repeated the event at the Contact Theatre, Manchester. This time I had some help and we filled the large theatre space fuller than ever in its history. It was a massive success and shortly afterwards Raw T, one of the bands from the studio signed a record deal with Tony Wilson's "Factory 4" record label.
Posted on 3rd April 2008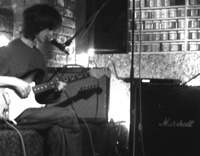 First at The Bridgewater Hall, Manchester then at St George's Hall, Brighton. Finally at Oklahoma in Manchester. These multi-track recordings were made to be used in the soundtrack for a DVD movie of "A year in the life of Vini Reilly", enigmatic virtuouso guitarist/front-man of legendary Factory Records band, The Durutti Column. The movie has yet to be editted.
Posted on 3rd April 2008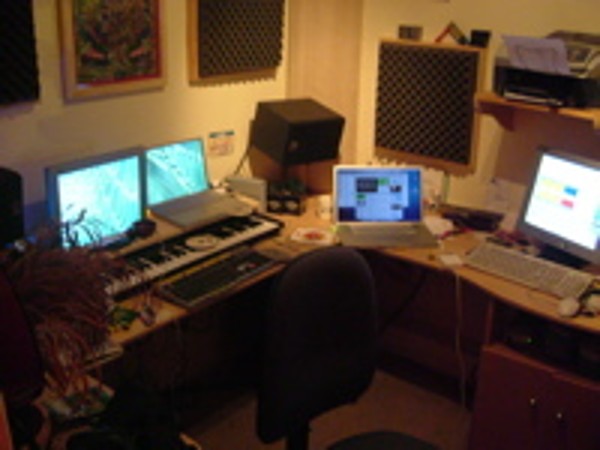 In each of the eight houses or apartments that I have lived in since 1993 there has been a music studio of varying degrees of complexity built by my own fair hands.
Posted on 3rd April 2008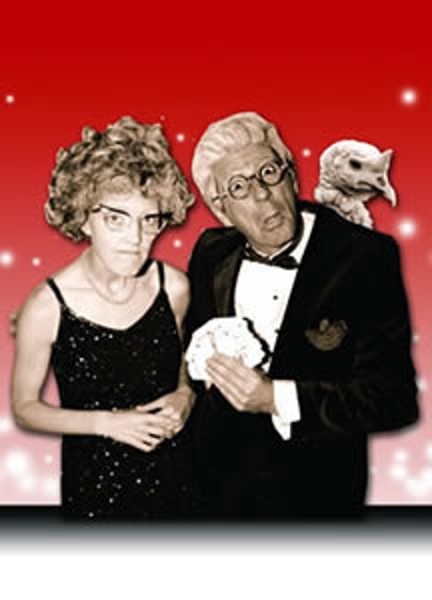 This critically acclaimed tragi-comedy theatre piece from Motionloco Theatre Co. about Syd Selby, an ageing music hall magician and his long suffering assistant/spouse, Fanny, written, directed and starring the ultra-talented actor Terence Mann, ran for two weeks at the Royal Exchange Theatre, Manchester over Christmas 2004. Working together, Terence and I created a rich and inventive sound design that together with a clever script and split-second timing took the audience on an amazing journey into the psyche of this tormented individual.
Posted on 4th April 2008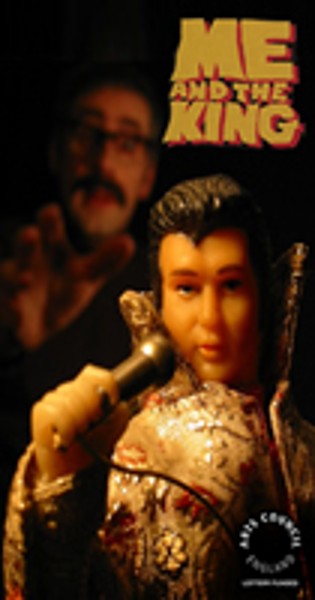 Building on the success of their first production, "Syd & Fanny", Motionloco's second theatre show, entitled "Me & the King" is a surreal foray into the dark under-belly of an Elvis impersonator's disturbed subconscious.
The stage action is entwined with an ever-present ambient and musical soundtrack that adds an at-times twisted and dark, at others, uplifting and ecstatic dimension to this highly original and critically acclaimed piece of psycho-theatre.