Gorse Hill Studios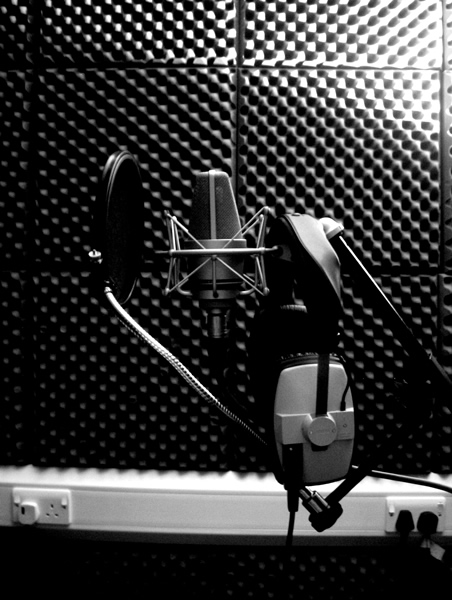 The vocal booth in Studio 1, Gorse Hill Studios
Posted on 3rd April 2008
In early 2000, after being commissioned by Trafford M.B.C. Youth Service to design and install a recording studio in a Youth Centre in Manchester, I then took the role of project manager, building the studio into a nationally recognised youth music project. \more
At first I ran music production workshops and "taster sessions" with groups of young people from the various youth centres around the borough. This quickly evolved into the "Ten Hour Project" whereby an artist or group receives 10 hours of free studio time with a professional music producer.
These sessions, along with the "Gorse Hill Studios Vol 1 & 2" promo CDs and the "Side Show 1 & 2" live performance showcase events were to be the launchpad for several successful careers in the music industry.
Working in multiple roles (studio manager, fund-raiser, workshop leader, sound engineer, producer and maintenance engineer) I eventually decided after four years service that I had given all that I could to the project.
Today, run by Ottilia Ordog, Mandy Wigby and Richard Sliwa, the staff team that I appointed during my time there as studio manager, Gorse Hill Studios is still going strong and continues to be one of the central pillars that support Manchester's vibrant youth music movement.