About
Posted on 26th March 2008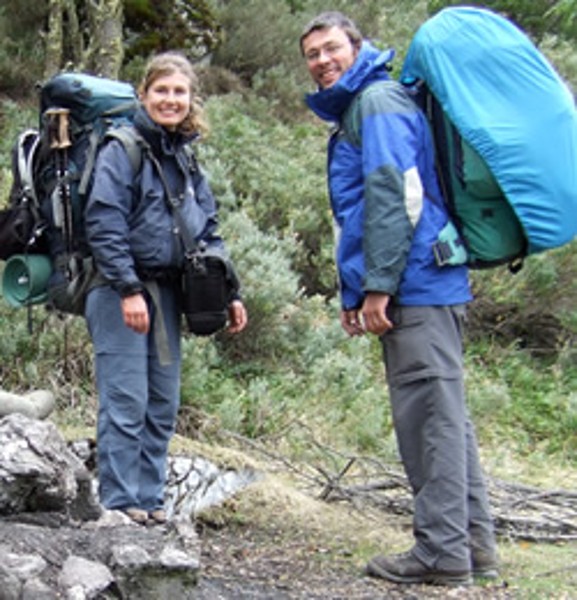 Xoundboy.com is a portoflio of sound recordings made by myself, Ben Roberts, a freelance sound engineer / musician / producer originally from Nottingham, UK.
Until June 2006 I was based in Manchester. I then spent a year touring around South America with my wife Petra on the look-out for original artists to record and promote. Since June 2007 I have been living in Prague setting up as a web developer and building this web site, amongst others. I hope to return to doing music one day soon and plan to build a new recording studio in the near future.
This website contains the best work I have been involved with.
The design and programming of the site is all my own work, originally based upon the old transistor radio that my Mum gave to me when I was about seven years old. That one was permanently tuned into BBC Radio 2 ... the tuning knob had stopped working. I took the radio to pieces in a desperate attempt to make it receive other stations but unfortunately when I put it all back together again it had completely stopped working. I was distraught. Thirty years later I have banished that painful memory forever (hopefully) by creating this fully-working virtual model that is permanently tuned to "Radio Xoundboy"...
Posted on 5th January 2014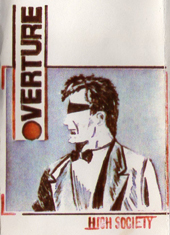 In 1983, when we were thirteen years old there were a few of us at school that wanted to be rock stars. We listened to Iron Maiden, Kiss, Rainbow and Dio, grew our hair to be as long as our mothers would let us (which wasn't very long really) and bought as many heavy metal records as we could afford (quite a few, because we were too young to buy anything else more exciting) and wore denim jackets (because our mothers wouldn't let us wear leather biker jackets).\more
My mate James' Dad was quite cool and used to take us to see the bands when they came to Nottigham's Royal Concert Hall. At school one morning, during break when we were smoking cigarettes on "the Forest" we decided to form a heavy rock band - luckily we all had different instrumental aspirations - Adam wanted to play drums, James (who's mum had just bought him a blue leather motorcycle jacket... with tassles!) wanted to play bass and I wanted to play electric guitar. Even luckier, our parents were all very supportive (little did they know what they had in store!) and helped us to get our instruments. Our first band's name?...."Overture", like the opening of an opera.. (thanks for the name, Mum).
We practised hard for a year and got a set together. Our first gig, a 4-band line-up, that we organised ourselves in the "Founder Hall" at school, was named "Doctor Rock" because we decided to give all of the proceeds to our favourite charity - Dr. Barnado's (actually we were told to by the headmaster). We would have programmed ourselves as the headline act but for the fact that two years above us existed a band of legendary prowess and quality. Their name? ....."Beeston Carpark", named after one of their favourite car parks in Beeston, a suburb of Nottingham. We took to the stage in special outfits that I had made on my mum's sewing machine the night before. The show was a huge success and still lives on in our memories as a 24 karat diamond-of-a-memory in the rough of all those subsequent gigs where we could never quite achieve the same heady heights of rock stardom that we did on that first outing. The obvious next step was to record our demo tape...
Seven songs recorded and mixed in two days, I was filled with wonder and amazement and silly questions like "the guitar sounds out of time...can you make it sound in time?" because I wasn't good enough to play it properly. "...no, its impossible". This was in the days before digital. Here's a taste of that first recording session:
High Society
Old school friends still talk about those days fondly and in October '06 there will be a special event to mark the 20th anniversary of the "Cosmic Cavern" a.k.a Dan's garage, another of our early venues where Overture shared a stage with another 80s uber-group-that-never-quite-made-it, "The Kaftans", fronted by Dan himself.
All good things come to an end, as do good relations between band-members and Overture split with James and Adam going off to pursue other musical avenues, leaving me to find my way on my own. It was a dark and barren time for all of us (but probably quite a good thing in retrospect, because we had to take our O levels anyway!).
While acid house music was big in the late 80s me and my friends were rebelling against electronic music and playing in a new band at school. In our band we hated all electronic music because it sounded artificial and we didn't understand it. (Actually I secretly really liked "Charlie" by the Prodigy, but was too scared to say!). Moreover, at the time this strange and bleepily-contrived noise was threatening to squeeze proper music like ours, made by guitars, off the musical map, so we decided to wear Raybans and call our band "Drum Machines Don't Wear Shades" desperately clinging to the notion that we could beat these shaven-headed ravers with impeccable style and dress sense. At that point we hadn't yet seen how drum machines could be made to look highly appealing and stylish if you wore a couple of torches strapped to your bonce
Posted on 5th January 2014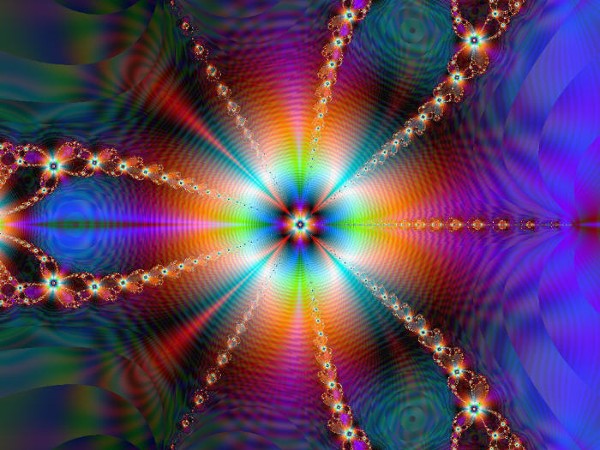 We left school, our band split up and Leeds University beckoned after a year off galivanting around South-East Asia and Australia. Continuing on the theme of dodgy names I joined a Bradford-based band called "The Barbarelles" (- we were hoping that Jane Fonda might actually turn up to one of our gigs dressed up as Barbarella, but she never did! Ah Well!) We recorded a few songs at Martin Cooper's (the guitarist from Beeston Carpark who left school early to start a small recording studio).Here is one of the songs, Mr B, still sounding fresh nearly 20 years on. \more
It was around about that time that I first heard the miraculous album "Blue Lines" by Massive Attack and one day Jim, our keyboard player, lent me his Korg M1 synth along with his Atari ST. That really inspired me and opened my eyes and ears to the concept that sound could now really be manipulated in the studio and that the only limit is your imagination. I realised that there was absolutely nothing to fear about electronics in music because the end product is the important thing - not the means of production. By now I was also listening to a real mixture of artists like the Red Hot Chili Peppers, The Orb, Gil Scott Heron, Van Morrison, Aretha Franklin, Public Enemy and of course, Jimi Hendrix and The Doors as well as some classical and jazz. The Positiva Ambient Collection CD lived permanently in my CD player for about a year.
I left university, our band split up and France beckoned. I took a TEFL course and decided that I needed to learn a foreign language and French was the easy option - plus Julia, my girlfriend at the time, really wanted to live there. Just as we were about to leave she got offered a place at drama school in London so I went on my own. I managed to buy a few bits of gear, packed my car full of stuff and drove south. My first studio consisted of an old Amiga computer, a small midi keyboard and a miniature tone generator called a Yamaha TG100. It didn't have much scope for editting sounds (although I learnt to program its system exclusive messages in a desperate attempt to gain more control of its sounds) Here is the first track I made (in my tiny bedsit flat in Toulouse, France) Mermaid It took more than three weeks to make (a bit like this website).
Due to lack of money and no work available as an english teacher (not that I looked terribly hard) Bradford beckoned again as I had been offered a place in Jon Gibbons' new band. We decided to call our band "Egomania" due to the fact that there was an abundance of self-regard that verged on the unhealthy. We made an album "Paris or New Orleans" signed to a management company in London and never got anywhere other than on each other's nerves. A familiar story, or so I'm told. Here is Out of the Blue, also recorded at Martin Cooper's.
By 1993 I was fed up of being in good bands that never got anywhere. A group of DJs with funny accents (from Warminster, near Bath) were living round the corner and operating under the name PSI Division. Another slightly older DJ called Pogo was also on the scene and he was from a crew called The Spawnee Posse who had been famously organising free parties for people who liked to do that sort of thing. He took me into their cellar and showed me a collection of old PA gear and said "we need a sound engineer with a van". I still had the big Mercedes 508D splitter van I'd bought for Egomania which was currently serving as a ridiculously huge run-around, plus, I knew how to plug speakers into amps and so at that moment I declared myself a sound engineer just so that I could get my hands on this very large and heavy sound-system that none of them could afford to maintain or move. And so despite my earlier scorn of electronic music I found myself involved with one of the most serious acid house party organisations in the north of England. It just seemed like a good idea at the time.
This crazy music that never stopped until either the generator ran out of petrol or the police turned up and told everyone to move on had got under my skin and I turned my entire attention towards making some of it. I borrowed a load of money, bought some good equipment and set to work with funny-talking DJ mate Liam to make house music. We hadn't got a clue but enjoyed the process thoroughly. We went over to Manchester one day in the van to see Liam's mate Stefan, another DJ and musician but who was actually quite good. Going under the name "A Positive Life" he'd had a successful hit tune and seemed to know everything about electronic music production. I was especially in awe of his new album that had come out on Beyond Records. It seemd that I'd met someone who was doing what I dreamed of doing and was making money from selling his music, this gave me hope and inspiration. I pressed on and made some tunes that were actually getting a good response. Here's one called ReKat.
By mid-1994 our Spawnee Posse activities had us running around doing gigs left-right and centre and we'd decided that free parties were great but really we ought to try to make some money to pay our expenses. Bradford's nightclubs were small and notoriously difficult to fill with the type of people we were looking for whereas Manchester had a vibrant music scene and over ten thousand students. Our fortnightly gig at the Roadhouse was getting so popular that we moved to the larger Phoenix and ran a sequence of nights called "Out of Order". It was only a matter of time before we packed everything in the van and moved lock stock and barrel to Chorlton, Manchester
When we did really big parties and needed more speakers I used to go round to see a guy called Strat who had some. One day he took me to his lock up and said "I need a sound engineer with a van"