The 90's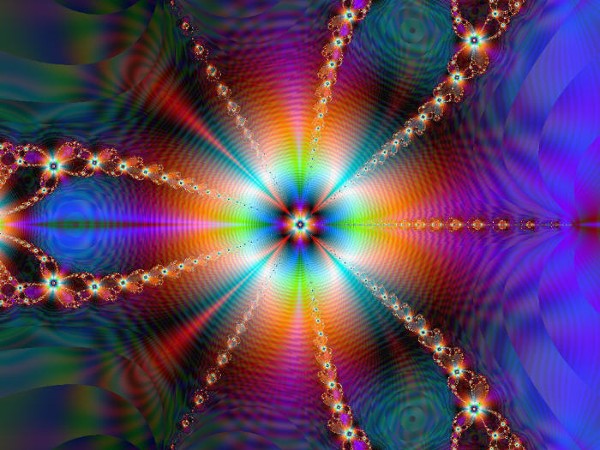 Posted on 5th January 2014
We left school, our band split up and Leeds University beckoned after a year off galivanting around South-East Asia and Australia. Continuing on the theme of dodgy names I joined a Bradford-based band called "The Barbarelles" (- we were hoping that Jane Fonda might actually turn up to one of our gigs dressed up as Barbarella, but she never did! Ah Well!) We recorded a few songs at Martin Cooper's (the guitarist from Beeston Carpark who left school early to start a small recording studio).Here is one of the songs, Mr B, still sounding fresh nearly 20 years on. \more
It was around about that time that I first heard the miraculous album "Blue Lines" by Massive Attack and one day Jim, our keyboard player, lent me his Korg M1 synth along with his Atari ST. That really inspired me and opened my eyes and ears to the concept that sound could now really be manipulated in the studio and that the only limit is your imagination. I realised that there was absolutely nothing to fear about electronics in music because the end product is the important thing - not the means of production. By now I was also listening to a real mixture of artists like the Red Hot Chili Peppers, The Orb, Gil Scott Heron, Van Morrison, Aretha Franklin, Public Enemy and of course, Jimi Hendrix and The Doors as well as some classical and jazz. The Positiva Ambient Collection CD lived permanently in my CD player for about a year.
I left university, our band split up and France beckoned. I took a TEFL course and decided that I needed to learn a foreign language and French was the easy option - plus Julia, my girlfriend at the time, really wanted to live there. Just as we were about to leave she got offered a place at drama school in London so I went on my own. I managed to buy a few bits of gear, packed my car full of stuff and drove south. My first studio consisted of an old Amiga computer, a small midi keyboard and a miniature tone generator called a Yamaha TG100. It didn't have much scope for editting sounds (although I learnt to program its system exclusive messages in a desperate attempt to gain more control of its sounds) Here is the first track I made (in my tiny bedsit flat in Toulouse, France) Mermaid It took more than three weeks to make (a bit like this website).
Due to lack of money and no work available as an english teacher (not that I looked terribly hard) Bradford beckoned again as I had been offered a place in Jon Gibbons' new band. We decided to call our band "Egomania" due to the fact that there was an abundance of self-regard that verged on the unhealthy. We made an album "Paris or New Orleans" signed to a management company in London and never got anywhere other than on each other's nerves. A familiar story, or so I'm told. Here is Out of the Blue, also recorded at Martin Cooper's.
By 1993 I was fed up of being in good bands that never got anywhere. A group of DJs with funny accents (from Warminster, near Bath) were living round the corner and operating under the name PSI Division. Another slightly older DJ called Pogo was also on the scene and he was from a crew called The Spawnee Posse who had been famously organising free parties for people who liked to do that sort of thing. He took me into their cellar and showed me a collection of old PA gear and said "we need a sound engineer with a van". I still had the big Mercedes 508D splitter van I'd bought for Egomania which was currently serving as a ridiculously huge run-around, plus, I knew how to plug speakers into amps and so at that moment I declared myself a sound engineer just so that I could get my hands on this very large and heavy sound-system that none of them could afford to maintain or move. And so despite my earlier scorn of electronic music I found myself involved with one of the most serious acid house party organisations in the north of England. It just seemed like a good idea at the time.
This crazy music that never stopped until either the generator ran out of petrol or the police turned up and told everyone to move on had got under my skin and I turned my entire attention towards making some of it. I borrowed a load of money, bought some good equipment and set to work with funny-talking DJ mate Liam to make house music. We hadn't got a clue but enjoyed the process thoroughly. We went over to Manchester one day in the van to see Liam's mate Stefan, another DJ and musician but who was actually quite good. Going under the name "A Positive Life" he'd had a successful hit tune and seemed to know everything about electronic music production. I was especially in awe of his new album that had come out on Beyond Records. It seemd that I'd met someone who was doing what I dreamed of doing and was making money from selling his music, this gave me hope and inspiration. I pressed on and made some tunes that were actually getting a good response. Here's one called ReKat.
By mid-1994 our Spawnee Posse activities had us running around doing gigs left-right and centre and we'd decided that free parties were great but really we ought to try to make some money to pay our expenses. Bradford's nightclubs were small and notoriously difficult to fill with the type of people we were looking for whereas Manchester had a vibrant music scene and over ten thousand students. Our fortnightly gig at the Roadhouse was getting so popular that we moved to the larger Phoenix and ran a sequence of nights called "Out of Order". It was only a matter of time before we packed everything in the van and moved lock stock and barrel to Chorlton, Manchester
When we did really big parties and needed more speakers I used to go round to see a guy called Strat who had some. One day he took me to his lock up and said "I need a sound engineer with a van"